Unique British Columbia Vacation Rentals
You're vacation should be as unique as you are. And that starts with a unique vacation rental.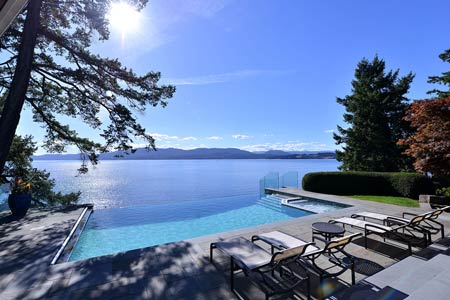 With unique vacation rentals peppered all over British Columbia, we're able to bring you the accommodation features that you desire in the destinations that suit you! Our hand-picked feature properties are truly one-of-a-kind. Whether once historically significant location or recent TV show location, each rental has a distinct flavour – one you can call your own this vacation…
Secluded Rentals
With its soaring mountains, lush forests and countless lakes and rivers, British Columbia is one of the most picturesque places in the world. It's no surprise that many of our unique vacation rental's biggest features are the seclusion they provide. Maybe you're a free-spirit looking for that long-awaited wilderness adventure. Maybe you're just desperate to trade in the office din for some real peace and quiet. Whatever your story, 'away from it all' has a universal appeal. And with some of our properties most easily accessible by boat or floatplane, the journey can be as intriguing as the destination. However you arrive, our secluded rentals will be your front row seat to some of BC's most awe-inspiring flora and fauna. From roaring surf to soaring evergreens, from herds of elk to pods of Orca whales, the neighbours and the scenery can be a little different out here!
Vacation Rentals with a Hot Tub
Whether hiking, biking, snowboarding, skiing or undertaking the strenuous adventure that is vacation shopping, nothing beats a well-deserved dip in your own private hot tub and the end of the day (or the beginning of the day, for that matter!). You could be planning some intimate downtime with a bottle of bubbly and that special someone. You could be angling for an evening with friends and a few cases of cold ones. It could be 2 am, you're the only one awake and what the heck, you're on vacation! Whatever your agenda, a hot tub never really seems like a bad idea, does it? Many of our properties feature anything from multi-person hot tubs to romantic 2-person Jacuzzis. Indoor or outdoor, we've got somewhere in BC for you to have a nice long soak. Our hot tub vacation rentals are located in Metropolitan Vancouver, Victoria, Vancouver Island, Whistler, Sun Peaks, Big White and elsewhere in BC.
Vacation Rentals with a Pool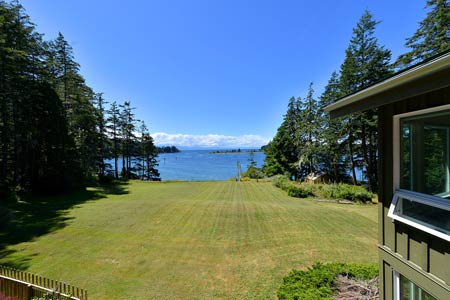 Much of British Columbia enjoys fantastic summer weather. From the arid, desert heat of the Thompson Okanagan to the temperate coastal sun that warms the West Coast, any holiday west of Alberta and south of the May Long Weekend can only be improved upon by the addition of your own pool. Luckily, we have solutions… many solutions that span the province, putting you within a splash of where you want to vacation. Whether private or shared, our aqua options will keep your vacation cool no matter how hot it gets. So get poolside! Our pool vacation rentals are located in Metropolitan Vancouver, Victoria, Vancouver Island, Whistler and Big White.
Pet Friendly Vacation Rentals
Your family comes in all shapes and sizes. Sometimes that includes a little fur and four legs. Bringing your pet on vacation can feel like a daunting task – especially when people make you feel like you're looking for accommodation for a T-Rex. At EMR Vacation Rentals, we know how important it can be to spend downtime with your whole family. That's why we've found you the best pet-friendly rental accommodations in the province. Our pet-friendly vacation rentals are located in Metropolitan Vancouver, Victoria, Vancouver Island, Whistler, Sunshine Coast and the Thompson Okanagan.

Contact
Have a property you'd like to list?
EMR Vacation Rentals is always looking for additional high quality properties to add to our inventory. Drop us a line, let's chat about how we can help you!
Testimonials
What Our Guests
Say About Us

Pendray House
The house was great! Initially there were some issues with the alarm, but once that was resolved, it was excellent! The location is great! It was quiet, peaceful, and clean.
Lindal Home Sidney B.C.
Over all the house was great.We spent time in Sidney as well as Victoria and all the way yo Cambpell River. We went Whale watching ,caving,fishing,attended the fire works in Victoria. Lots of fun. See you next time.

A Fun Getaway
Lovely setting, nice clean house with lots of personal touches that made it cozy & comfortable. Lots of interesting books, and games, great outdoor space. Hope to come again soon.