Short and Long Term Rentals
Hawaii Vacation Rentals
EMR Vacation Rentals now offers our valued guests the ability to book vacation rentals on the Hawaiian Islands through our member network, GreatHawaiiStays.com Our partners on the Hawaiian Islands, Kona Coast Vacation Rentals and Ola Properties, provide the excellent service you have come to expect when you #BookDirect with these vacation rental professionals. Explore luxury Hawaii vacation rentals in Oahu and the big island of Hawaii.
Get expert recommendations of things to do in the Hawaiian Islands from the local team of professional vacation rental hosts. Kona Coast Vacation Rentals and Ola Properties focus lies in helping their guests realize their ideal beach getaway at a Hawaii beach home perfect for their needs. Explore surfing, SUP boarding, hiking, zip lining, mountain biking and even a helicopter ride around the islands. Browse boutiques and galleries with friends, taste test the perfect pina colada, experience a Hawaiian luau. You can plan th perfect trip on the Hawaiian Islands.
Hawaii offer a number of outdoor activities and amazing cultural events to explore with family or friends.Oahu is part of the Hawaiian Island chain and home to the Hawaiian state capitol, Honolulu. Here, Waikiki Beach is the center of dining, nightlife and shopping in Honolulu. Nearby, take a hike to the top of Diamond Head Crater for magnificent views of the island. The adventurous types will love surfing or snorkeling at Waikiki Beach while others can relax lounging on the shore. Our partners in the Hawaiian Islands, both Kona and Ola provide the excellent service you have come to expect when you #BookDirect with these vacation rental professionals. Explore luxury Hawaiian vacation rentals from Oahu and Hawaii.
Some other great places to explore on the island of Oahu include the Koko Crater Trail, the Makapu'u Point Lighthouse Trail, and Manoa Falls. Or see the island from the sky and take a helicopter tour to see these amazing natural wonders from the air. You can also choose to take a trip to the Pearl Harbor National Memorial, the USS Arizona Memorial, or even the Honolulu Museum of Art.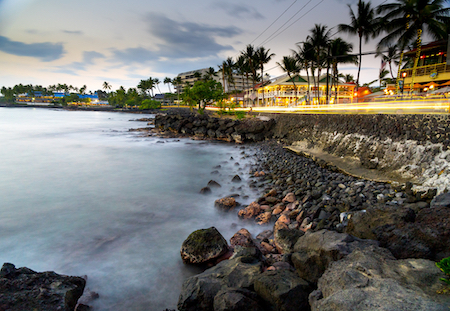 On the main island of Hawaii, spend the day enjoying the warm tropical waters and colorful wildlife in the Pacific Ocean or head to the mountains for a hike. Indulge in local island cuisine from local farm to table ingredients. Whether you're adventuring to a waterfall, learning to surf, relaxing on the beach, or finding the next delicious food to try while in Hawaii, the Island of Hawaii offers an amazing escape.
Sites like AirBnB and VRBO charge service fees to travelers using their booking services. When you book direct, you don't have to pay those fees. You can book your next Hawaiian beach vacation with confidence knowing that on the other end, there will be a great team ready to make sure you have the best vacation rental experience possible. Be sure to mention EMR Vacation Rentals to receive the best price guarantee

Contact
Have a property you'd like to list?
EMR Vacation Rentals is always looking for additional high quality properties to add to our inventory. Drop us a line, let's chat about how we can help you!
Testimonials
What Our Guests
Say About Us

Pendray House
The house was great! Initially there were some issues with the alarm, but once that was resolved, it was excellent! The location is great! It was quiet, peaceful, and clean.
Lindal Home Sidney B.C.
Over all the house was great.We spent time in Sidney as well as Victoria and all the way yo Cambpell River. We went Whale watching ,caving,fishing,attended the fire works in Victoria. Lots of fun. See you next time.

A Fun Getaway
Lovely setting, nice clean house with lots of personal touches that made it cozy & comfortable. Lots of interesting books, and games, great outdoor space. Hope to come again soon.