Okanagan Valley British Columbia
The Okanagan | Big White | Sun Peaks
Okanagan Valley
Where Every Moment Shines!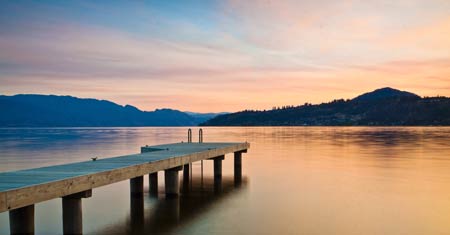 Regions of the Okanagan Valley
Experience the heart of the Okanagan Valley in Kelowna, where you'll find the perfect mix of urban energy and lakeside serenity. Here you can dive into water-sports on Okanagan and Osoyoos Lake, explore cultural hotspots, and indulge in farm-to-table delights at local eateries. With a vibrant arts scene and bustling downtown, Kelowna offers the perfect blend of Canadian adventure and relaxation.
Nestled amid rugged landscapes, Kamloops is an outdoor enthusiast's haven. Hike, bike, or fish in its diverse terrain of hills and rivers. Explore local history at museums, enjoy incredible dining, mosey through farmers markets and witness breathtaking sunsets. Kamloops is where nature's playground meets a warm and welcoming community.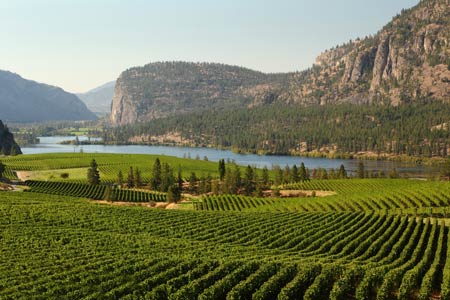 Set between two lakes, Penticton is a paradise for water lovers. Enjoy pristine beaches, farm-fresh produce and embark on wine tours through picturesque vineyards. Whether it's kayaking, wine-tasting, or simply basking in the sun, Penticton offers the quintessential Okanagan experience.
Canada's desert jewel Osoyoos, boasts Canada's warmest lake and a unique desert landscape. Discover award-winning wineries, take in the striking vistas, and unwind at luxurious resorts. Osoyoos blends the allure of the arid with the luxury of lakeside living.
Cross the bridge to West Kelowna for a taste of laid-back luxury. Explore boutique wineries with expansive lake views, hike through scenic trails, and enjoy waterfront dining. West Kelowna offers a tranquil escape with a touch of refined relaxation.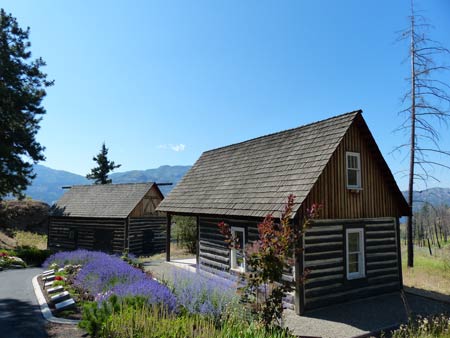 A tranquil retreat between two lakes, Lake Country is a nature lover's paradise. Enjoy boating, bird-watching, and lakeside picnics in this serene region and explore the countless trails and savor the small-town charm that defines Lake Country.
Nature takes center stage in Lumby, a hidden gem surrounded by forests and mountains. Experience off-the-beaten-path adventure with hiking, off-roading, and horseback riding. Lumby's rugged beauty is an invitation to escape into the wild.
Perched above Okanagan Lake, Naramata embodies the essence of rustic elegance, offering stunning lake vistas and a charming village atmosphere. Cycle along the Kettle Valley Rail Trail, sample handcrafted wines, and enjoy farm-to-table cuisine.
A postcard-worthy destination, Peachland enchants with its picturesque beachfront and vibrant community spirit. Stroll the promenade, enjoy water activities, and explore local shops and eateries–Peachland's beauty is matched only by its welcoming ambiance!
Summerland encapsulates the nostalgic charm of the Okanagan with its rich heritage and natural beauty, Summerland is a treasure trove of orchards, beaches, and historic sites. Discover antique shops, explore botanical gardens, and savor local flavors.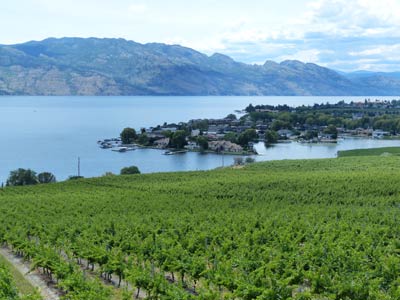 Embrace the four-season allure of Vernon, where you can find a diverse range of experiences amid stunning landscapes! Explore lakes, mountains, and vineyards, ski in winter, hike in summer, and experience year-round festivals!
Known as the Wine Capital of Canada, Oliver boasts a Mediterranean climate and world-class wineries. Sip your way through vineyards, enjoy outdoor concerts, and feast on farm-fresh cuisine in this wine region where wine, warmth, and relaxation unite.
The Okanagan Valley is a wine lovers destination with vineyards across the region in Naramata, Oliver, Penticton, and beyond, each offering a unique blend of terroir and craftsmanship.
Embarking on a wine tasting adventure in the Okanagan is more than just sipping—it's an immersive journey. Explore family-owned wineries, taste award-winning wine, and enjoy guided tours that offer a behind-the-scenes look at the intricate winemaking process, from vine to bottle! If you're looking for a special night out, dine at one of the farm-to-table restaurants, where culinary artistry meets local ingredients.
For those craving an unforgettable road trip, the Okanagan wine region is a treasure trove! Wind through the picturesque landscapes, stopping at wineries along the way.
There are also incredible wine tours that curate extraordinary experiences, ensuring you can enjoy the scenic views, expert insights, and all the tastings you'd like without having to worry about driving!
Outdoor Adventures
The Okanagan is known for being one of the best places in the world for year round outdoor recreation–for good reason! This region is a playground for outdoor enthusiasts, where guests can find incredible water recreation, hiking, biking, and more in the summer and incredible alpine recreation in the winter!
With pristine lakes dotted throughout the Valley, there is no end to the water recreation you can find here! You can rent a boat and explore the waters, whether you choose to paddle around and explore the shores or zoom across the water! If you're visiting with kids, you can rent inner tubes or try water skiing for a more adrenaline fuelled activity!
With so many provincial parks to choose from, there's no end to the incredible trails you can discover! Whether you're looking for a leisurely hike or a heart-pumping climb, these parks offer visitors access to the region's incredible and diverse natural beauty.
If you're looking for cycling, you will find plenty in the Okanagan! From easy going urban trails to incredible mountain biking, whether you're a beginner or an expert looking for steep, technical trails, there's something for everyone in this captivating landscape!
When winter blankets the Okanagan, ski enthusiasts find their stride among the region's world-class ski resorts. Choose from five different incredible alpine resorts in the area and explore the wonderland of snowy peaks and thrilling descents, where every turn promises adventure and awe-inspiring views!

Contact
Have a property you'd like to list?
EMR Vacation Rentals is always looking for additional high quality properties to add to our inventory. Drop us a line, let's chat about how we can help you!
Testimonials
What Our Guests
Say About Us

Pendray House
The house was great! Initially there were some issues with the alarm, but once that was resolved, it was excellent! The location is great! It was quiet, peaceful, and clean.
Lindal Home Sidney B.C.
Over all the house was great.We spent time in Sidney as well as Victoria and all the way yo Cambpell River. We went Whale watching ,caving,fishing,attended the fire works in Victoria. Lots of fun. See you next time.

A Fun Getaway
Lovely setting, nice clean house with lots of personal touches that made it cozy & comfortable. Lots of interesting books, and games, great outdoor space. Hope to come again soon.