BC Waterfront Properties
British Columbia beachfront and waterfront properties are some of the most desirable locations to stay in while visiting this beautiful province. At the top of the list would of course be the beachfront properties that have sandy beach access. While these kinds of properties are a bit of a rarity in BC, we strive to find them and have a good selection for you to choose from.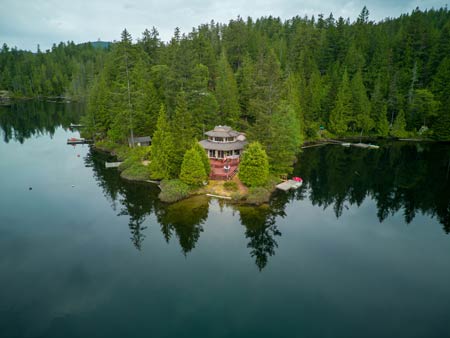 You can actually find beach front accommodations in quite a few parts of BC. For the first example, Vancouver Island has some excellent areas to select from. The beaches of Victoria and it's close neighbour Sooke are spectacular, with clean bright sand and both rural and urban settings. Tofino and Ucluelet are world renowned for their beachfront real estate, with Chesterman's Beach, Long Beach and Big Beach as residential areas to just name a few. When heading north of Victoria, the beaches at Qualicum and Parksville are truly excellent locations for the young and old alike who enjoy activities close to the beach as part of their experience.
Heading over to the mainland? Vancouver also has some impressive beachfront locations. To top it all off, keep in mind that most of the City of Vancouver is within a short distance of a beach. Passing through Vancouver and heading out to the rest of the province? You are in for a treat, there are whole beachfront towns to enjoy in BC.
All in all, the beaches of the west coast of Canada all the way into the interior lakefront beaches are some of the best in the world providing thousands of kilometers of clean sand and surf. You have the benefit of the choice of urban, rural or wilderness beach front in the province of BC. A one of a kind international experience.

Contact
Have a property you'd like to list?
EMR Vacation Rentals is always looking for additional high quality properties to add to our inventory. Drop us a line, let's chat about how we can help you!
Testimonials
What Our Guests
Say About Us

Pendray House
The house was great! Initially there were some issues with the alarm, but once that was resolved, it was excellent! The location is great! It was quiet, peaceful, and clean.
Lindal Home Sidney B.C.
Over all the house was great.We spent time in Sidney as well as Victoria and all the way yo Cambpell River. We went Whale watching ,caving,fishing,attended the fire works in Victoria. Lots of fun. See you next time.

A Fun Getaway
Lovely setting, nice clean house with lots of personal touches that made it cozy & comfortable. Lots of interesting books, and games, great outdoor space. Hope to come again soon.