British Columbia Tourism Information
Why British Columbia?
British Columbia is the most visited province in all of Canada so it's no surprise that BC tourism is the second largest industry in BC. Why does that matter? Because that means that no matter where you travel in BC, you're sure to find exceptional experiences, incredible service and breathtaking beauty. Whether you're an avid hiker, looking for new, challenging biking trails, want to experience some world-class golfing or alpine experiences, BC has all this and so, so much more.
About British Columbia
The Geography
BC is the westernmost province in Canada and is bordered by Alberta to the east, and the Pacific Ocean to the west. There are ten mountain ranges in the province, most notably the Rockies and Coastal Mountains and ancient temperate rainforests run along the coastline and cover Vancouver Island. Between the Rockies that run along the border between Alberta and BC and the glittering Pacific Ocean on the edge of Vancouver Island, there are rolling hills, grasslands, desert ecosystems, glaciers, island archipelagos and thousands of lakes and rivers. With approximately 14% of BC's land protected by the province's national and provincial parks service, it's no wonder that in BC, you can find abundant wildlife on land and in the sea, massive, ancient trees, untouched glacial lakes, and pristine coastlines. With such diverse, expansive, and breathtaking landscapes it's no wonder we call it Super, Natural British Columbia.
People
For an estimated 10,000 years, Indigenous People have called BC home. Before the arrival of the first Europeans to this part of Canada in 1778, First Nations communities lived and thrived across the province, each with its own language, customs, and traditions.
When Europeans began settling in BC, trading posts were erected and two gold rushes had prospectors, hopeful merchants and pioneers looking to carve out a life in the wild west coast flocked to BC.
Today, BC is still home to over 200 First Nations communities who honour their Indigenous cultures as well as being a multicultural province with people from all over the globe calling this province home.
The Climate
Generally, weather is influenced by latitude, mountain ranges, and the oceans and while British Columbia is thought of as having milder weather compared to the rest of Canada, the vastness of the province means that different areas have very different weather throughout the year. For BC this means that you will find mild and rainy weather on the coast, warmer weather to the south and colder to the north.
Getting Here
There are numerous ways to travel to and around BC. From highways and rail systems to ferries and airports, no matter where you're travelling from – or where you're travelling to in BC, there are a lot of options!
Air Travel
Both Vancouver International Airport (YVR) and Victoria International Airport (YYJ) are the two main gateways to British Columbia both nationally and internationally with dozens of smaller airports throughout the province. You can also find helicopter and seaplane services along the coast.
Train Travel
If you're travelling from Washington or Oregon in the USA, you can reach Vancouver via the Amtrak Cascades train. While you're in BC, there is the VIA Rail that runs from Vancouver or Prince Rupert through BC and all the way to Toronto on a multi-day trip with other optional stops along the route. The Rocky Mountaineer is a unique and scenic train ride with routes from Vancouver to both Jasper and Banff in the Rockies. In Metro Vancouver, you can find the extensive SkyTrain rail system operated by Translink that services almost all of the Lower Mainland and is one of most popular public transit options in the area.
Ferry Travel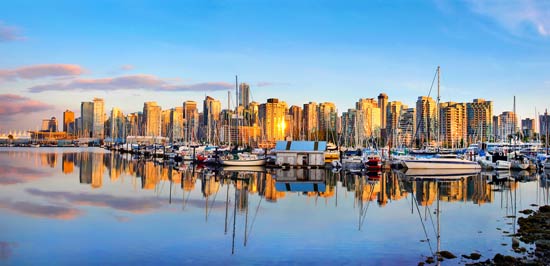 If you are visiting the British Columbia's coast or Vancouver Island, you'll find yourself frequently using BC Ferries. With almost 50 ports of call, BC Ferries is the province's main provider of ferry service and the only provider of vehicle transportation from Vancouver Island to the Mainland. There are free passenger/vehicle Inland Ferry services provided by the BC Government to cross lakes and rivers that are not spanned by bridges.
Bus Travel
In both Metro Vancouver and Greater Victoria, you can find an extensive network of bus services that cover almost every area of these two major cities. In Metro Vancouver, the buses are operated by Translink and in Greater Victoria and the rest of the province, buses are operated by BC Transit. You can check these operator websites to find information on purchasing tickets, routes, and schedules.
There are other specialty buses that operate between popular destinations in the province:
Maps
For more travel information including travel guides and for comprehensive maps of BC check Destination BC's Road, Ski and Campsite maps page!
Areas of British Columbia
Major Cities
Vancouver is the glittering, multicultural metropolis on the coast. As the biggest city in BC, it's probably no surprise that it's here where you can find incredible dining, shopping, events, attractions, year-'round outdoor adventures and so much more. Bordered to the west by the ocean and to the north by mountains, Vancouver offers big city amenities with a backdrop of stunning natural beauty.
The capital city of British Columbia, Victoria, surrounded by natural beauty has a distinctly old-world charm and slower pace of life compared to Vancouver. With a vibrant dining and arts scene and seemingly endless breathtaking views, it's no wonder that Victoria is known as the jewel of BC.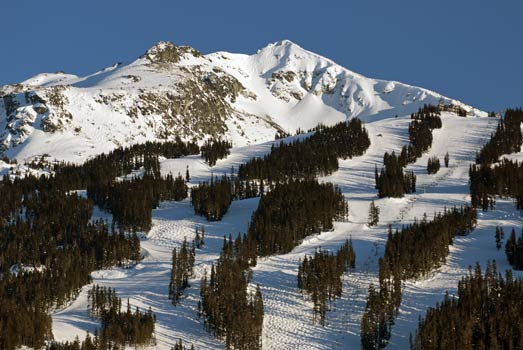 Just north of Vancouver tucked away in the Coastal Mountains, Whistler is a world-class alpine resort. People from across the globe come to Whistler to enjoy mountain sports in a pristine, five-star setting.
From wine tours and golfing to epic hiking and incredible dining, the beautiful little city of Kamloops has it all and more! Nestled on the banks of the Thompson River in British Columbia's Interior, Kamloops is a place where you can get away from it all.
If you're looking for the perfect place for family fun or a romantic getaway in BC's wine country, Kelowna is the place to be! Built right on the edge of the Okanagan Lake, Kelowna offers fun water activities for kids of all ages, remarkable dining and shopping and a quaint, walkable town centre to explore!
Vancouver Island
Vancouver and Coast Mountains
Thompson Okanagan
Kootenays & Canadian Rockies
Northern British Columbia
Cariboo Chilcotin Coast

Contact
Have a property you'd like to list?
EMR Vacation Rentals is always looking for additional high quality properties to add to our inventory. Drop us a line, let's chat about how we can help you!
Testimonials
What Our Guests
Say About Us

Pendray House
The house was great! Initially there were some issues with the alarm, but once that was resolved, it was excellent! The location is great! It was quiet, peaceful, and clean.
Lindal Home Sidney B.C.
Over all the house was great.We spent time in Sidney as well as Victoria and all the way yo Cambpell River. We went Whale watching ,caving,fishing,attended the fire works in Victoria. Lots of fun. See you next time.

A Fun Getaway
Lovely setting, nice clean house with lots of personal touches that made it cozy & comfortable. Lots of interesting books, and games, great outdoor space. Hope to come again soon.