Gulf Islands British Columbia
Welcome to the Gulf Islands…
There is a beautiful, green island-chain between Vancouver Island and the Mainland. It's called The Gulf Islands; despite (when viewing the area on a map) there is no sign of a gulf anywhere in the vicinity…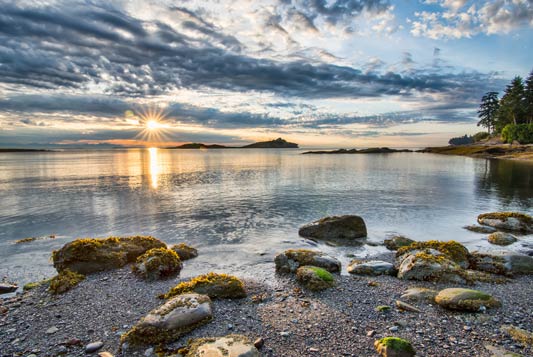 Why? Because during the Age of Exploration an inaccurate presumption made by the first European seafarers to the area lead to the belief that the Strait of Georgia was an enclosed body of water. Misnomer aside, the Gulf and its picturesque islands are one of British Columbia's most popular destination points. With a temperate climate, and sparkling waters, this pseudo-Mediterranean corner of Canada offers some of the most unique island getaways on the Pacific Coast. In total, 14 islands comprise the Gulf Islands: the southern islands of Gabriola, Galiano, Kuper, Mayne, North and South Pender, Salt Spring, Saturna, Thetis and Valdes as well as the northern islands of Denman, Hornby, Lasqueti and Texada.
The islands and ocean are rich with flora and sea life. In fact, due to the abundance of Garry oaks, wild lilies, kelp beds and orca whales, Parks Canada established the area as the Gulf Islands National Park Reserve in 2003. Some of these islands are quieter and primarily populated by residents while others are popular with visiting tourists and summer-cottage dwellers. Either way, most are accessible by either ferry or float plane and each has a distinct flavor that sets it apart from its neighbours…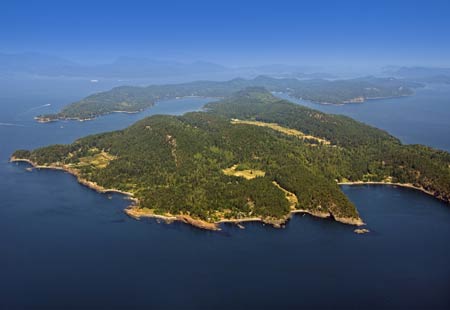 Gabriola Island is located 5 kilometers off the coast of the Vancouver Island city of Nanaimo. With numerous public beaches and forested parks as well as shopping centres, restaurants a library and even a museum, it has become a popular vacation and day trip destination. Home to the Penelaku First Nation, Kuper Island has little in the way of public and commercial facilities (except for a Roman Catholic church), but this tiny island with its population of about 300, has cornered the market on serenity.
Thetis Island was originally connected to Kuper Island by mud flats before a passage was dredged to make way for nautical traffic. Completely privately owned, Thetis is a popular destination for everything from bird watching to hiking, with many public access points around the island.
Originally, the commercial and social hub of the Gulf Islands, Mayne Island with its historic village of Miners Bay, can be seen from the BC Ferry as it winds through Active Pass, the narrow body of water that separates the island from its sister, Galiano.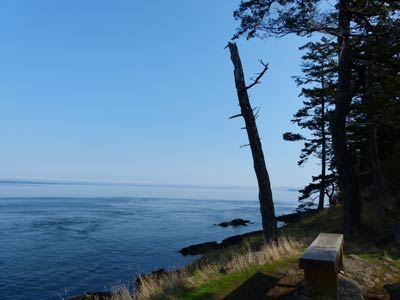 Galiano Island is popular for its art galleries, restaurants and shops, as you'll see if you visit the quaint town of Sturdies Bay on the island's south end. Kayaking is popular here, too, as is scuba diving, boating and other aqua-activities.
Across Porlier Pass opposite Galiano, Valdes Island is home to Wakes Cove Provincial Park, a favourite with recreational kayakers and campers.
North and South Pender Island have a population of around 2,500 but enjoys a large seasonal population as well. Many visitors coming for the beaches, lakes, forests, rolling hills and mountains, fishing, boating, 9-hole golf course and even a 27-hole disc golf course!
By far the most popular Gulf Island, Salt Spring Island is the largest and most populated of the chain. Named after the cold, briny saltwater springs on the island's northern tip, this popular destination is home to a thriving artisan community that centres around the charmingly hippy esque town of Ganges.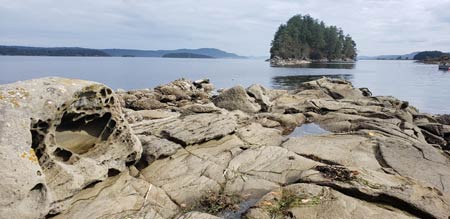 Saturna Island is the most mountainous of the islands in the Gulf and is situated midway between Vancouver Island and the Mainland. Another thriving summer destination, roughly half of Saturna is comprised of the newly-formed Gulf Islands National Park Reserve. The natural swimming hole at Russel Reef is a favourite with visitors.
Situated in the Comox Valley Regional District, Denman Island is a popular escape from the bustle of city life. Popular for its summer dances, the island has a quaint village consisting of rudimentary services as well as several craft stores and a museum.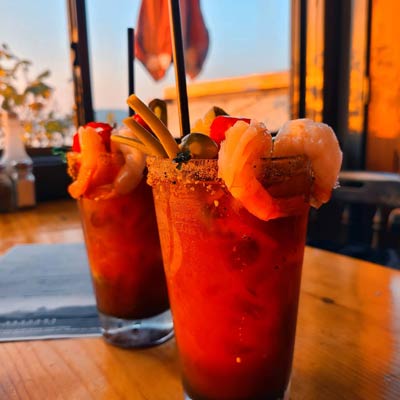 A small community of under a thousand residents, Hornby Island is famous as a once popular haven for American draft dodgers during the Vietnam War. Today, with its amazing weather and picturesque beaches, Hornby has become one of the Gulf Island's most popular vacation destinations. Adjacent to the town of Parksville on Vancouver Island, Lasqueti Island is the least developed of all the Gulf Islands and home to the annual Canada Day Weekend Arts Festival – a gathering of local sculptors, painters, poets, writers and historians.
Once a mining and logging area, Texada Island is the largest of the Northern Gulf Islands. This island is a favourite spot to watch migrating grey whales as they head from California, north to Alaska.
And this only scratches the surfaces… British Columbia's Gulf Islands have so much to offer its visitors. So, why not try a little island-hopping? The Gulf might be imaginary but its islands aren't!

Contact
Have a property you'd like to list?
EMR Vacation Rentals is always looking for additional high quality properties to add to our inventory. Drop us a line, let's chat about how we can help you!