Whistler
Travel Directions
Travelling to BC and want some tips and tricks for getting here? Sure you can use Google to find what you want but we can offer a local's insight. Check out the information we compiled and feel free to contact us if you have questions!
Victoria | Vancouver Island | Sooke | Tofino | Vancouver | Whistler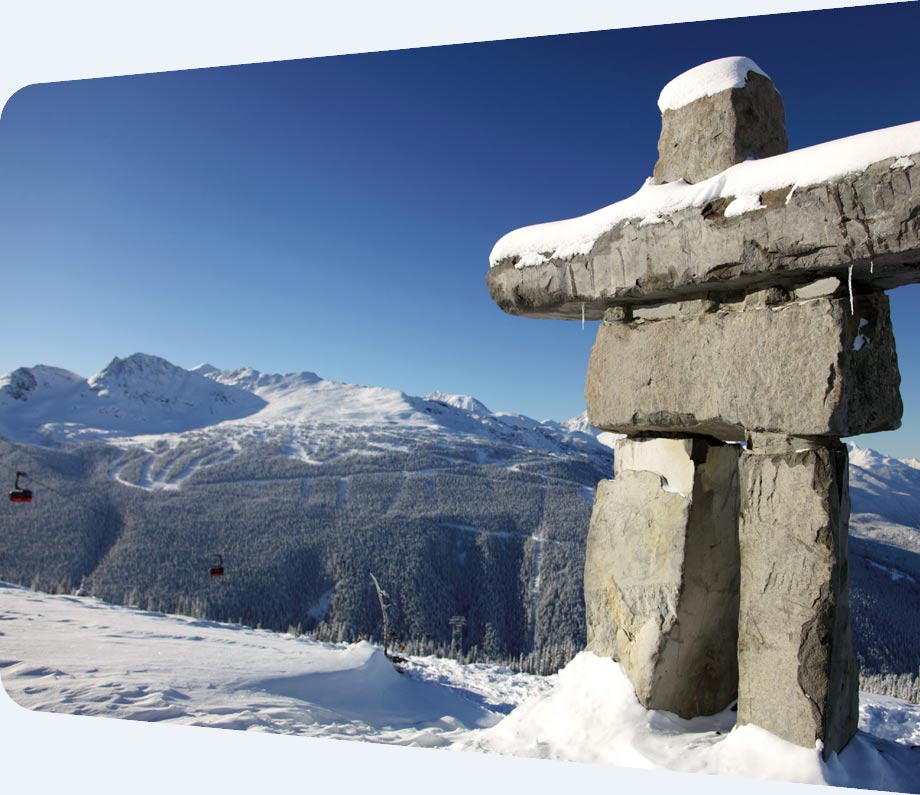 Directions to Whistler, British Columbia
Getting to Whistler:
Directions – By Car:
Seattle to Whistler:
Whistler is about a 4 to 5-hour drive from Seattle. The trip from Seattle to Vancouver takes about 3 hours. The Vancouver-Whistler drive takes about 2 hours, depending on road and traffic conditions.
Click on the links below to jump to the corresponding information on this page:
Seattle to Vancouver
Travel Time: approximately 2.5 – 3 hours
Distance: approx. 176 kilometres or 110 miles
Directions (via Second Narrows Bridge):
During heavy peak traffic times, travelers can take the alternate Truck Border crossing by using Exit 275, off of I-5, before getting to the main Douglas Border crossing. Drivers can then follow the Pacific Highway (also known as 176th Street or Hwy 15) through Surrey, over the Cloverdale Bypass to Highway 1 (the Trans Canada Highway).
Exit onto Hwy. 1, traveling west, and follow the highway out of Surrey, over the Port-Mann Bridge, through Port Coquitlam, Burnaby and East Vancouver.
Hwy. 1 then travels over the Ironworkers' Memorial Second Narrows Bridge, through North and West Vancouver toward Horseshoe Bay. Before Horseshoe Bay, take the Squamish-Whistler exit (#0 or 1), onto Hwy. 99 North, also known as the Sea to Sky Highway. Follow the directions to Whistler below.
Directions (via Lions Gate Bridge):
Once in Canada, after going through the Douglas Border crossing, I-5 becomes Highway 99 which travels north into Vancouver. The trip will take you through the Massey Tunnel and over the Oak Street Bridge. Once across the Oak Street Bridge, you will notice that cross streets will all be numbered in descending order from 73rd Ave. down.
When you reach the 41st Avenue intersection, turn left and travel west until you see the next major intersection – Granville Street. Turn right onto Granville and head north on Granville, which will lead you over the Granville Street Bridge into downtown Vancouver.
While on the bridge, move over to the far right lane and take the Seymour Street exit. Travel north on Seymour, until you get to Georgia Street, and turn left onto Georgia Street. Georgia Street will take you out of downtown Vancouver, through Stanley Park and over the Lions Gate Bridge.
Once across the bridge, stay to the left, follow the off-ramp around and exit via the Marine Drive West turnoff towards West Vancouver. Once on Marine Drive get in the right-hand lane, as you will be making the first right onto Taylor Way. After travelling up the hill on Taylor Way, turn left onto Highway 1 West towards Horseshoe Bay. Before Horseshoe Bay, take the Squamish-Whistler exit (#0 or 1), onto Hwy. 99 North, also known as the Sea to Sky Highway. Follow the directions to Whistler below.
Vancouver to Whistler
Travel Time: approximately 1 1/2 – 2 hours
Distance: approx. 115 kilometres or 72 miles
Directions: Follow Highway 1 West toward Horseshoe Bay. Before Horseshoe Bay, take the Squamish-Whistler exit (#0 or 1), onto Hwy. 99 North, also known as the Sea to Sky Highway.
Once on Hwy 99 North, past Horseshoe Bay, the trip to Whistler can vary depending on road conditions and traffic. Remain on Hwy 99 North until you reach Whistler.
Take your time as you will pass by several lakes, towns and view points along the way. Two major viewpoints include Black Tusk and Shannon Falls.
Depending on your final destination, you will pass through various Whistler Neighborhoods en-route to Whistler Village. These are marked by large wooden signboards at the neighborhood entrances. Driving from Vancouver to Whistler, you'll pass them in the following order: Function Junction, Bayshores, Whistler Creek (Creekside), Nordic Estates, Alta Vista, Blueberry Hill, Brio, Whistler Village, Whistler Cay Heights, Whistler Cay, White Gold Estates, Nesters, Spruce Grove, Nicklaus North, Alpine Meadows, and Emerald Estates.
Winter Driving
It is recommended that your car be equipped with proper snow/winter tires for the drive from Horseshoe Bay to Whistler. If you have all-season tires, please carry chains and know how to put them on. In case of heavy snowfall, a shovel and road salt are advisable.


Highway Regulations
Use of seat belts in BC by drivers and passengers is mandatory. Use of headlights during daylight on all vehicles is highly recommended. The maximum speed limit on Highway 99 is 80 km per hour with many slower areas along the way.


Metric Equivalents
All highway signs are posted in metric (kilometres per hour).
30 mph = 50 km/h, 50 mph = 80 km/h.

Gasoline is sold in litres: 1 US gallon = 3.78 litres

1 kilometre = 5/8 or .621 miles; 1 mile = 1 2/3 or 1.6 kilometres.
Travelling Information – By Bus:
From Vancouver International Airport
Perimeter Transportation – (Whistler Express)
Reservations required
Vancouver (604) 266-5386
Whistler (604) 905-0041
Scheduled service of luxury motor coaches and vans from the Vancouver International Airport to Whistler.
Shuttle drops passengers directly at most major hotels in Whistler.
Round-trip service provided
Website: www.perimeterbus.com
Whistler Star Express
Door to door service every 60 min. from Vancouver airport to Whistler
Vancouver (604) 685-5546
Whistler (604) 905-7668
From Vancouver Bus Depot
Greyhound Coach Lines
Seven departures daily from the Bus Depot located at Terminal and Main Street.
Call 1-800-661-TRIP
Charges are $20.00 Canadian for one way ticket and $40.00 Canadian for the round trip ticket (GST included).
Bus and Lift packages also available for around approx $100.00 for adult.
Website: http://www.greyhound.ca
Travelling Information – By Train:
BC Rail Ltd. (Cariboo Prospector)
Reservations required.
Call 1-800-663-8238.
Breakfast or dinner included in price of ticket.
Free connecting bus service from Whistler Train Station to Whistler Village
Website: www.bcrail.com/bcrpass
Travelling Information – By Helijet:
Whistler Air Charter
Floatplane service between Vancouver International Airport, downtown Vancouver and the Whistler base – 2 km. north of Whistler Village
Tel: (604) 932-6615 Fax 932-6100
Box 834, Whistler, B.C.
Blackcomb Helicopters
Charter four- and six-passenger helicopters based 5 km. north of Whistler on Highway 99
Call (604) 938-1700.
Helijet Airways
Charter twelve passenger helicopter service between Vancouver International Airport and Whistler Heliport.
Call (604)273-4688 (Vancouver)
Toll free 1-800-665-4354 (outside B.C.).
Mountain Spirit Aviation
Charter service between Pemberton and Vancouver and Victoria International Airports
Call (604)894-5161.
North Vancouver Air
Daily flights to Pemberton from Vancouver and Victoria
Call (604)278-1608 (Vancouver)
Toll free 1-800-228-6608 (outside B.C.).

Contact
Have a property you'd like to list?
EMR Vacation Rentals is always looking for additional high quality properties to add to our inventory. Drop us a line, let's chat about how we can help you!