Victoria, the charming capital of British Columbia, Canada, is renowned for its vibrant food scene and has some of the very best restaurants on Vancouver Island! With lots of breakfast options to satisfy every palate from cozy cafes to funky diners and vegetable-forward eateries, this west coast city has it all! We've rounded up our ten favourite breakfast places all an easy walk away from our stunning downtown properties, each with its own unique flavours and ambiance!
542 Herald St, Victoria, BC | (778) 440-4489
Nestled on the edge of Chinatown, Jam Café is a popular urban breakfast joint that serves up mouth watering all-day breakfasts inspired by the southern United States. Don't miss their yummy southern-style bennys with perfectly poached eggs, incredible selection of pancakes and french toast and wide array of sides including fresh fruit and enjoy the eclectic decor and funky street-side patio!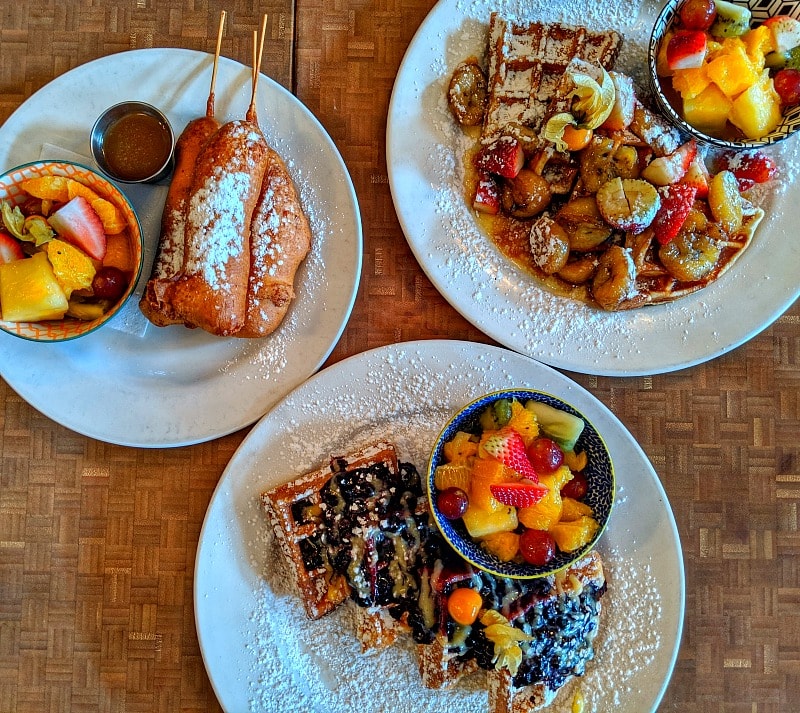 723 Pandora Ave, Victoria, BC | (250) 389-0711
For over four decades, John's Place has been a friendly favourite among locals and visitors alike! Located in downtown Victoria, this beloved establishment serves up incredible breakfast classics and incredible house favourites like fluffy Belgian waffles drizzled with cream cheese syrup. Be prepared for line-ups on weekends as everyone craves a taste of their legendary breakfast.
642A Johnson St, Victoria, BC | (778) 265-8750
With two downtown locations, this funky bistro is one of the best brunch spots in Victoria BC and offers a vibrant atmosphere and a diverse menu! Indulge in their mouth watering eggs benny, tantalizing tacos, and lots of healthy options, all made in-house with the finest ingredients. The friendly staff and impressive vinyl collection add a cool factor to this funky eatery, making it a must-visit for breakfast lovers!
919 Fort St, Victoria, BC | (778) 265-8750
Since 1991, Blue Fox Cafe has been delighting patrons with some of the best breakfasts in Victoria. Just a short walk from the Inner Harbour and known for their incredible eggs benny and incredible coffee drinks piled high with whipped cream, this cozy spot is a local favourite! Be prepared for line-ups on the weekends, or visit mid-week to avoid the crowds. With a combination of friendly service and unforgettable breakfast dishes, it's no wonder why everyone keeps coming back for more.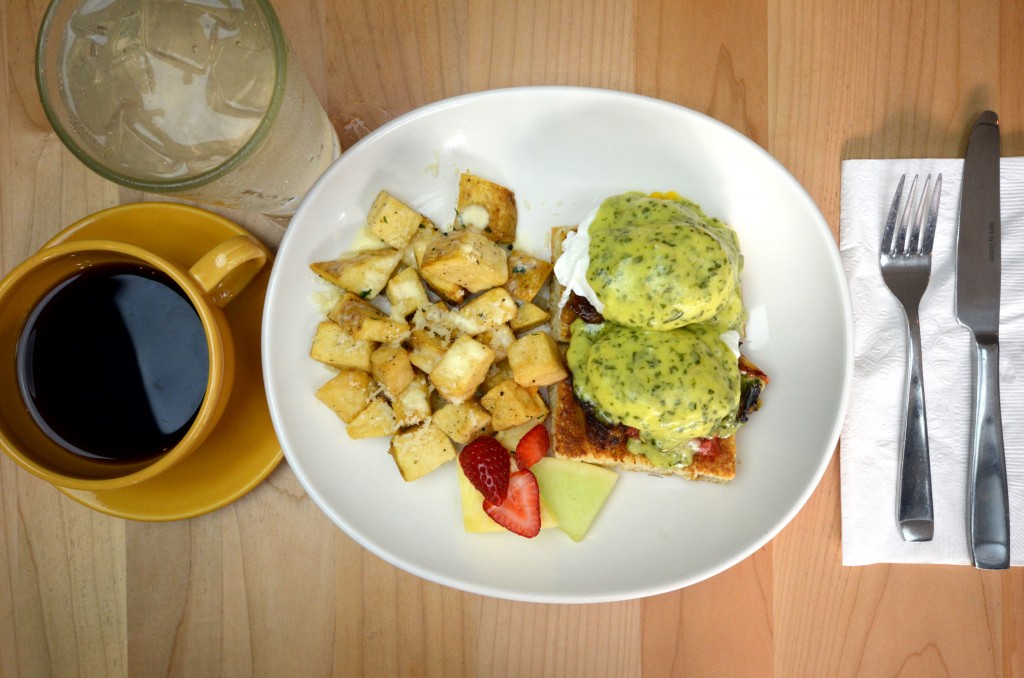 910 Government St #38, Victoria, BC | (778) 265-8575
Offering a wide range of options, this casual diner serves up breakfast classics with a twist! Whether you're craving French toast, eggs Benny, or hearty omelets, Frankie's has got you covered. Don't be surprised if you find yourself returning to enjoy lunch or dinner, because this menu is something else!
2915 Douglas St, Victoria, BC | (250) 382-5111
Spoons Diner is a haven for comfort food lovers seeking a contemporary twist. This casual spot specializes in homemade dishes and enormous portions so prepare yourself to take the rest to-go and enjoy it later! Their vintage interior, adorned with kitschy pop-culture decor is fun and the friendly staff is incredible making every visit to Spoons a fun and delicious experience!
1548 Fort St, Victoria, BC | (250) 595-2133
From their famous Eggs Benedict to crowd-pleasing pancakes, Shine cafe on Fort Street has dishes that aim to please! With incredible vegan, gluten-free and nut-free options and over 10 choices for sides, you can customize every meal to perfection!
225 Quebec St, Victoria, BC | (250) 590-3426
Nourish Kitchen & Cafe is a casual eatery that focuses on vegetable-forward fare. Their hearty breakfasts are packed with essential nutrients that will perfectly fuel your day! With locally sourced ingredients perfectly prepared into delicious and healthy dishes, this thoughtfully crafted menu is the best option for anyone looking for a great breakfast that nourishes body and soul.
1435 Store St, Victoria, BC | (250) 590-2177
For breakfast with a Latin twist, head to Fuego Old Town Eatery. Located in downtown Victoria, this laid-back and funky eatery will captivate your taste buds. Sample their incredible Latin-inspired breakfasts, complemented by delicious coffee and their house-made hot sauce. It's the perfect spot to kickstart your day with a touch of Latin flair.
1294 Broad St, Victoria, BC | (778) 265-8101
When time is of the essence, Rise and Grind Coffee & All Day Breakfast Sandwiches has you covered! Their incredible sandwiches and coffee make it the ideal stop for busy explorers. Start your day with a satisfying breakfast on soft buns and fuel up for your adventures in Victoria. With a focus on simplicity and quality, Rise and Grind offers the perfect morning fix.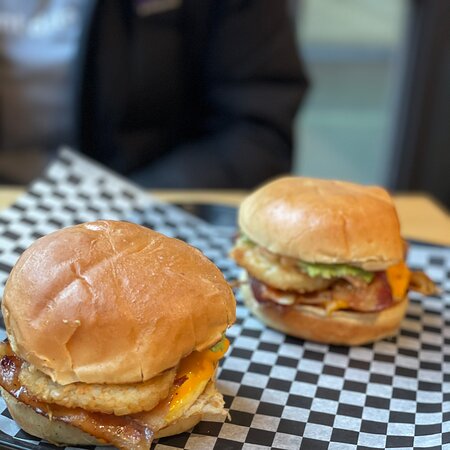 Whether you're seeking traditional breakfast classics or innovative twists on comfort food, Victoria's breakfast restaurants have something for everyone!
Featured Image: